Re-Launch Ceres 2.2
Our Koenig state-of-the-art dough divider Ceres 2.2 meets the highest requirements regarding dough yield, gentle dough handling and excellent weight accuracy. Particular attention was paid to the ease of cleaning and maintenance and the robust design of the plant.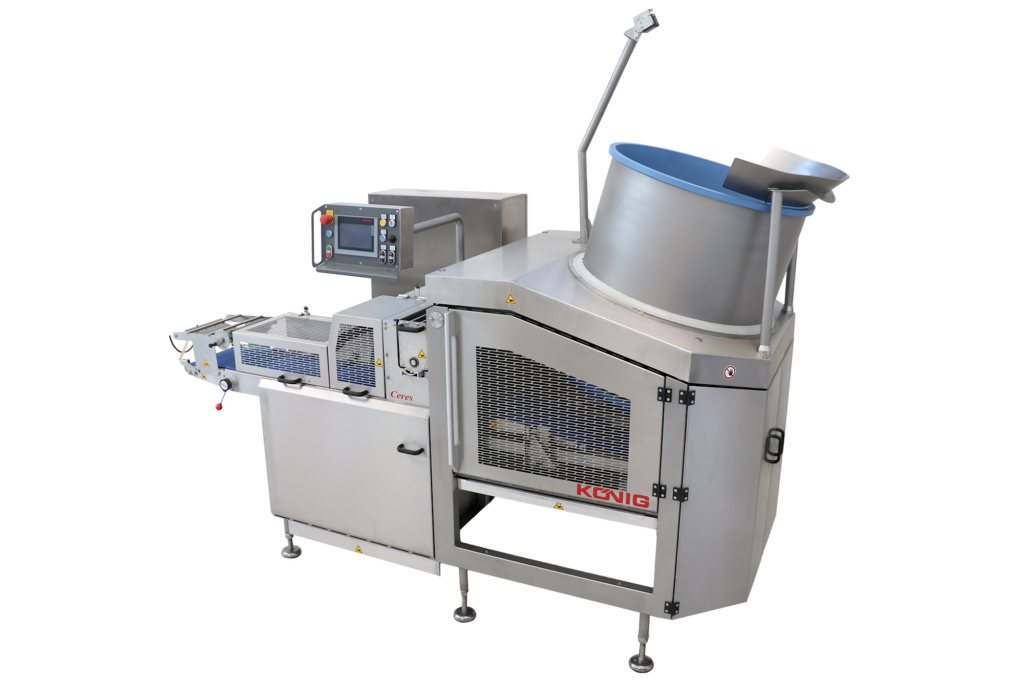 With the integrated weighing unit, the gravity dough divider divides the dough sheet into uniform dough pieces. As soon as the desired weight of the dough piece is reached, the guillotine cuts the dough strand.
HIGHLIGHTS & FUNCTIONS
Enlarged dividing range: +26%
Improved weight accuracy
Sensor technology & control: Optimized productions process with new sensor technology and new control structure
Hopper with 370L capacity and 900 mm height for longer bowl resting time
Electronic weighing system with Siemens SIWAREX load cell
Product Variants:
As a genuine allrounder for making bread, it offers unique versatility in a small space. Local varieties such as wheat breads or pure rye breads and mixed breads regardless of the mixing ratio of the flours, are just as perfect and easy to make as Mediterranean breads.
The Koenig Ceres 2.2 can handle any kind of dough from a dough yield TA >160 and thus produce baguettes, ciabatta, white breads, panettone or also flatbreads.
All further information as well as technical details can also be found online!